at Decimal Place, Lincoln
29 April 2016.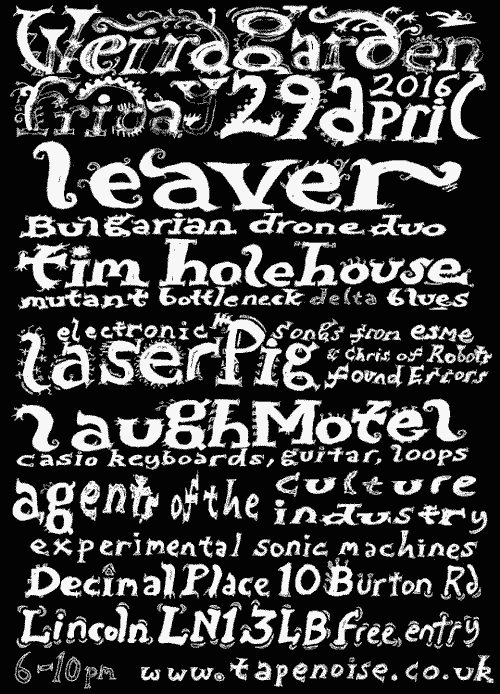 First ever laughmotel performance. Shared the line-up with Leaver, Tim Holehouse, Laser Pig, Agents of the Culture Industry and Experimental Sonic Machines (featuring Kevin Bainborrow's Junk Gamelan).

The setlist was something like:

Blueskies
Nothing Song
Ikarus
Neptune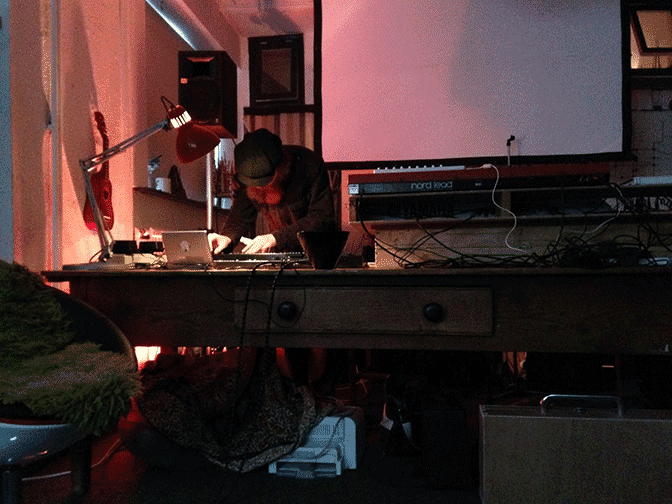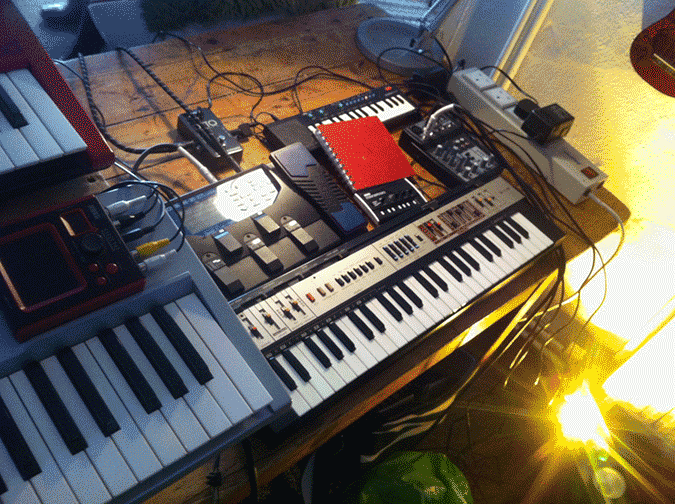 Left: photograph by Angel S. of Leaver.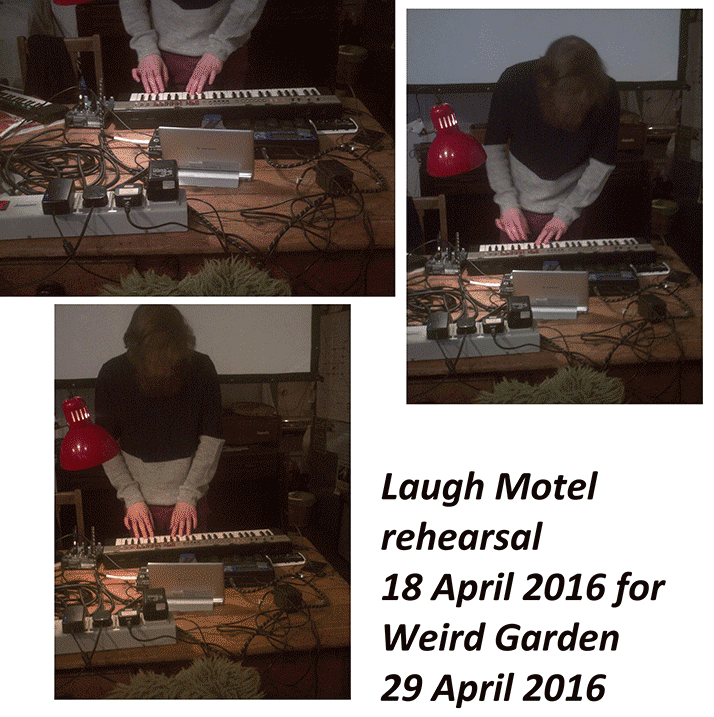 BONUS: Rehearsal photos by Peter K Rollings